Hello, my name is Santhosh Kumar J and I'm a experienced software Engineer/Developer on the bleeding edge of technology based in Mumbai, India with a BE in Computer Science from the City Engineering College(VTU University) .
I've been creating Web-applications for over 15+ years now. My trademark is simple, clean, usable development. I'm a tried and true minimalist with an affinity for all things design and web. I run on playing cricket,volleyball and listening to music, believe in the power of sincere work and like to think each Application I develop has to break new ground. Get at me to see how I can help with your next project.
I invite you to review my portfolio. here are sampling of projects that demonstrate my expertise, versatility, and experience with web development :)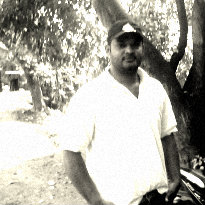 For me, creating and programming/coding exchange the roles of passion and medium.I get the feeling of completion when I feel happy both about the product and the code behind it.
Portfolio
I'm Expertised on web Application and userInterface engineering.Background includes architecting applications,Managing Projects in challenging,Fast-paced consulting environments. Demonstrated ability to acquire the techical knowledge and skills rapidly.Able to see the business and technical sides of a problem.
Services
I'have created course modules, marketing clips, podcasts, portals, content catalogs and tests/surveys. Ask me for the usage statistics of the e-learning portal - its users run in to tens of thousands ... located all over the world.I'm not limited to the type of projects listed here, if you want to know more about the scope of work listed here, drop me a line.
Web Development
Web development is a broad term for the work involved in developing a web site for the Internet (World Wide Web) or an intranet (a private network). This can include web design, web content development, client liaison, client-side/server-side scripting, web server and network security configuration, and e-commerce development. However, among web professionals, "web development" usually refers to the main non-design aspects of building web sites: writing markup and coding. Web development can range from developing the simplest static single page of plain text to the most complex web-based internet applications, electronic businesses, or social network services.
Configuring Business email for your domain Build customer trust with professional email addresses. Create as many group mailing lists as your company needs, like sales@yourcompany.com.

Optimization: Server-side
Your web hosting account has no direct relationship with the optimizations you are about to perform but we figured choosing the right web hosting account so important we decided to bring it to your attention first. Hosting account is the foundation of your website/blog where it's security, accessibility (cPanel, FTP, SSH), server stability, prices and customer supports all play important roles. You need to make sure you are in good hands.
Magento development
If you'd like to I'can develop Magento store from scratch or carry out your e-shop migration to this platform. If you have a base but need some customization I'can assist you with further Magento website development and maintenance adding required functionality and features.I do work on custom Magento plugins, modules and templates development for your online store.
Magento extension development
You are a retailer with a Magento based web store and there's something you want to add to the system - I'can develop custom Magento extensions for you or update any extension to meet your requirements. And I'm constantly working on new software to satisfy our customers' requests.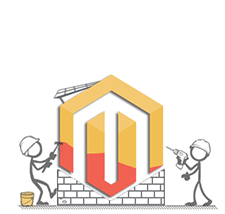 Magento Customization services
Magento eCommerce platform is so popular mostly because it's free and Open Source which allows you to customize it. I'can offer you not only the customization of built-in Magento features but also the customization of the 3rd party extensions. At your request I'can perform the modification of a ready commercial script or modify the source code.
Mobile App Development for Magento Store (Android and IOS (IPhone & IPad))
Features
Payment Gateway Your shopping app will come embedded with the payment gateways offered by Magento. This plug-in integrates the following payment gateways: COD , Authorize.net , Paypal , Bank Tranfer. Other than these payment gateways; Sisow iDeal, Payu Moip, Citrus are available as add-ons over Mofluid plug-in. Need more payment gateways? Tell me will integrate that for you!.
Shipping
App comes up with the Plug-in seamlessly integrates your existing shipping methods in your app. Plug-in supports all the default Magento shipping methods. Even if your site has any third party extension for shipping method which is implemented following Magento standards then it will be integrated in the app as well without any custom effort.
Product Catalogue
I'have integrated a number of functionalities to enable you to set up your shopping app with these features for your customers, including: Simple Product, Product Zoom Function, Product List Sorting, Out of Stock Label with Product Listing and many more.
User Account Management
Optimize user experience and build satisfying relationship by utilizing functionalities to manage your user accounts in an effective manner: User Log In/Log Out Option, User Registration, Personalized settings, User My Order Page, User My Profile Page, Purchase history.
Platforms Supported
The Mobile APP/plug-in allows you to instantly create your shopping app for both of the most popular mobile platforms in the market i.e Android and iOS (iPhone & iPad). This means that you can connect to a substantially larger set of mobile clients.
Seamless Integration
The custom plugin syncs your Magento commerce store with your shopping app. Any changes on the website to the Product categories, Catalog updates, Orders and Customers profile are reflected onto your shopping app.
Mobile App Themes
The theme of your shopping app is the first point of appeal for your customer. To dynamically enhance the visual attractiveness of your app I'have in-built the plug-in with our vibrant theme "Elegant" . With mobile app you can customize the base theme to match your brand but still if your brand demand's more we can build you your custom theme. Contact Me!.
Theme Customization Tool
With the magnento plug-in you can customize numerous elements of the base theme to match your brand in order ensure that your shopping app is an authentic representation of your store: Set app logo , Set app banner, Set custom icons, Set application background , Set header ,Set text font, Set button color and so many other features which are Handy for the store administrators.
Shopify Apps Development
I love Shopify and unlike many of my peers I focus solely on the Shopify platform. I work with both 'Shopify' and 'Shopify Plus' with a focus on improving customer experience and saving you time from the mundane tasks.

Technologies
PHP , ZendFramework,Custom Shopify App Development, Magento, Cakephp, Codeigniter,Joomla, Moodle, Drupal, wordpress, concrete5, RDBMS (MySql,SQL)
Web/Application Servers (Apache ,Tomcat)
Web Related (HTML, Smarty, JavaScript, Json, Jquery, xml SOAP,WSDL
Payment Gateways Integration for websites/portals/online shops : CcAvenue , DirecPay (operated by TimesMoney group) ,EBS (collaboration with Axis bank,HDFC and Citibank Bank,HDFC, ICICI Payseal,Transecute, PayU (MIH Venture),IndiPay,Atom,Techprocess(TPSL)
Single sign in..Opensso,Ldap integration for Applications etc.
Crm Integration ( Sales force ,SUGAR,V-Tiger Integration With the application .)
Get In Touch
Thanks for taking the time to check out my work. I'would like to hear from you. Comments, suggestions, complaints or a call for help, drop an email to info(at)santhoshkumarj(dot)com